In part two of my interview with AAPSM President, Paul Langer, Paul answers our questions about foot care on the trail.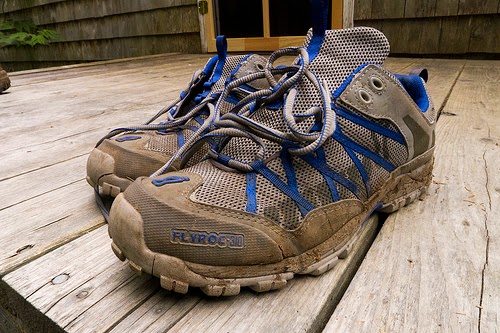 I contacted Paul Langer, president of the American Academy of Podiatric Sports Medicine and D.P.M. at one of the largest orthopedic groups in the country, Twin Cities Orthopedics in Minnesota. Paul was more than happy to answer all of my questions and those asked by fellow hikers on the WhiteBlaze.net forums. This first article focuses on footwear for backpackers.
This great question comes from a reader named Heather. I like this question because when buying your first set of gear, certain items seem like a given. Football players need cleats, basketball players need high-tops, and hikers need sturdy leather hiking boots, right?